Built-in dishwasher
DVH1342J
Fascination
Collection
Intelligence, customisable efficiency, versatility and economy are just a handful of the many outstanding qualities possessed by this fully integrated dishwasher, built to accommodate 13 place settings, which is also equipped with a wide range of cleverly designed programmes, such as ICS+, Boost and Half-Load settings.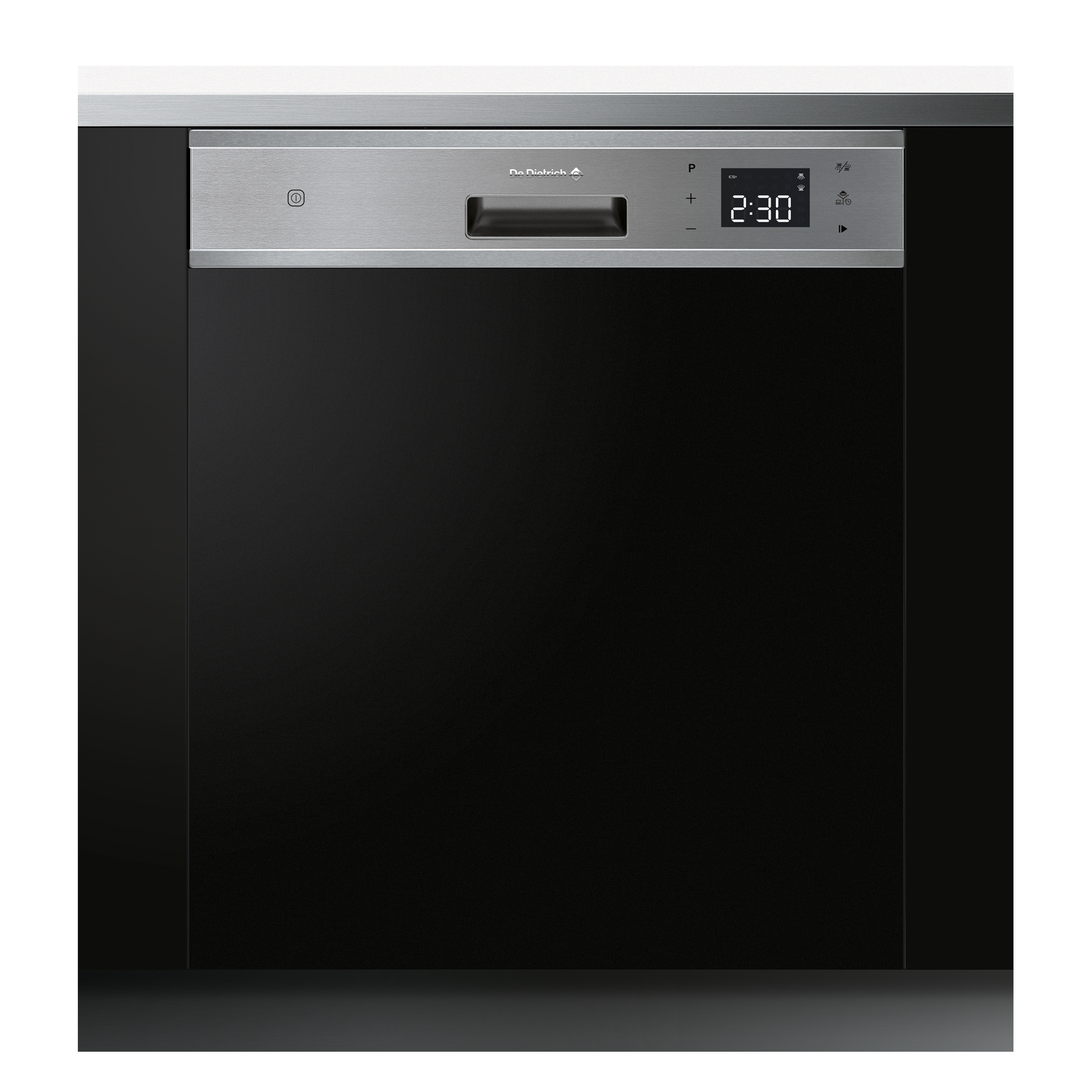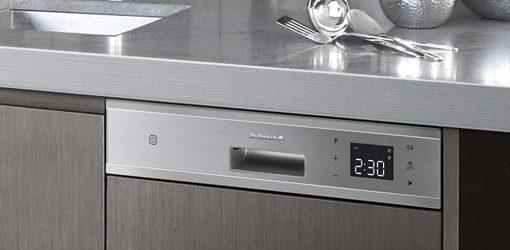 ICS+ - An Intelligent Dishwasher for Optimum Consumption
Sensors automatically detect the level of soiling: they accurately analyse the amount of washing, decide on which washing cycles to use, and adjust the levels consumption required throughout the cycle with the utmost precision, as well as the length of the washing cycle.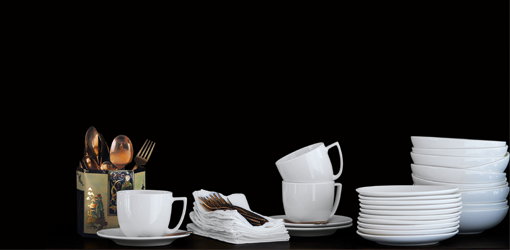 A+++ Class - The De Dietrich Eco-Design
For years, De Dietrich has offered products of outstanding quality with environmentally-friendly technology. This dishwasher is a prime example of this, receiving A++ ratings for electricity consumption (or respective savings of an extra 20% compared to an A-rated model).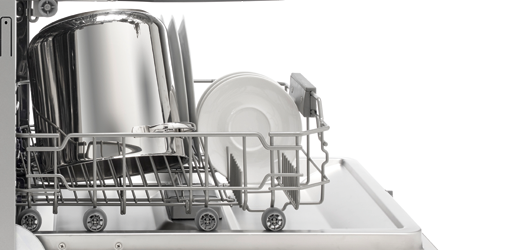 Intensive, Eco, Glass, Soak…
A range of washing programmes and options tailored to your needs for gleaming effi ciency.
Main Specifications
Connections
Easy using
Aesthetics
Programs
Setup
Dimensions
Safety devices
Consumptions