Fascination
Collection
Combined Heat The top and bottom heating elements combined with the circular heating element and the fan provide a perfect heat distribution to ensure a homogeneous cooking as well as energy savings, since the preheating phase is no longer necessary Low temperature cooking With its finetuned temperature management set below 100°C, this exclusive program is ideal for cooking meat poultry and fish in an homegeneous regular and soft manner. It gives cooking results of an incomparable tenderness Soft close door The SoftClose system closes the oven door progressively and without noise. It therefore contributes to durably maintaining the appliance.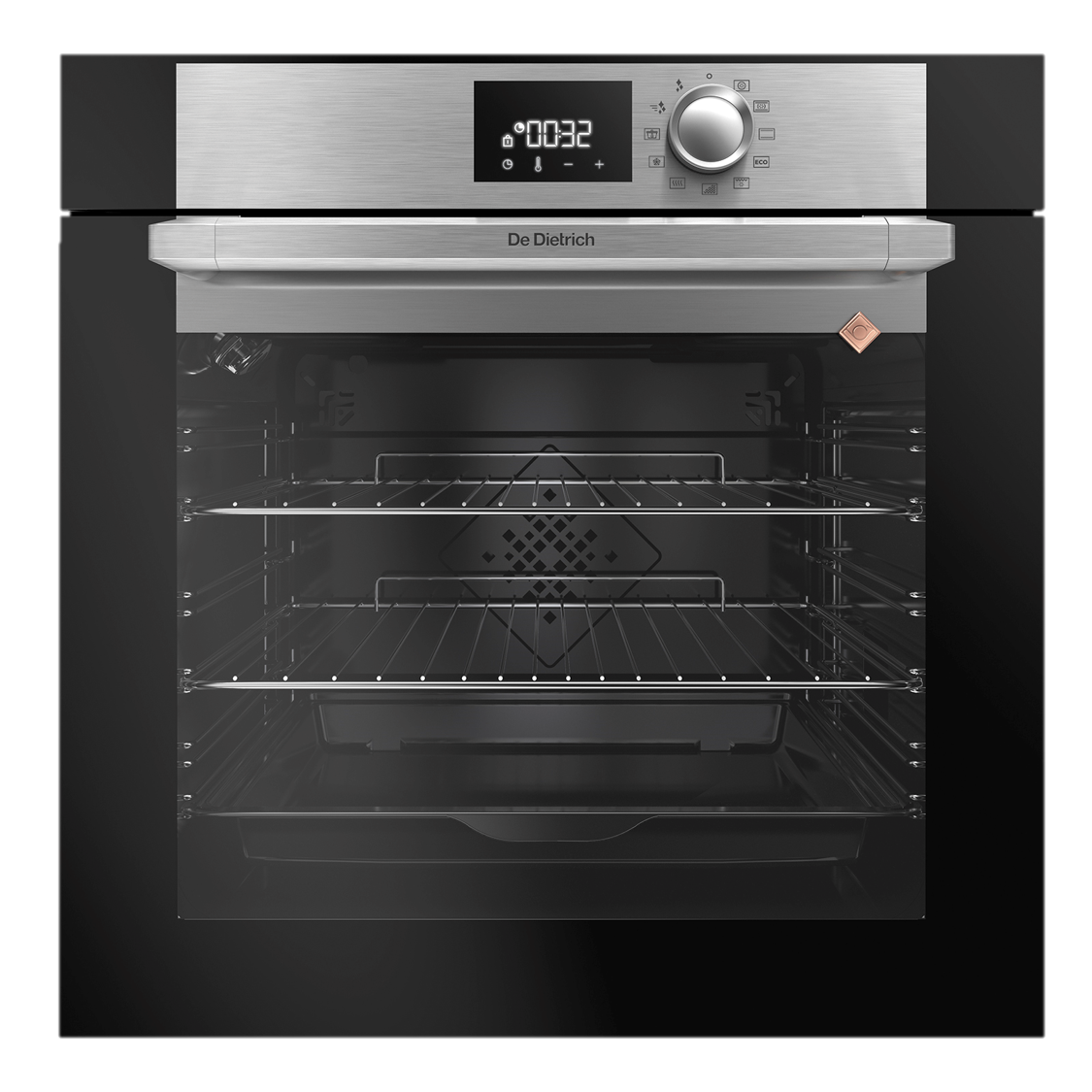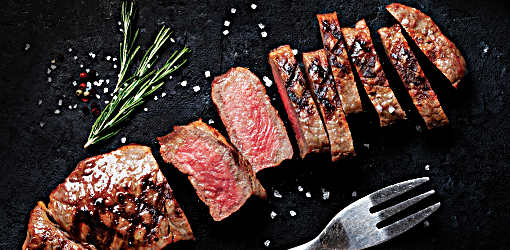 Low-Temperature Cooking: 10 Dishes
The utmost respect for culinary tradition. Used by top chefs, this gentle, even and consistent method of cooking at temperatures lower than 100°C is perfect for delivering particularly tender and fl avoursome meat. All you have to do is choose your dish and the oven will then automatically cook the product as required.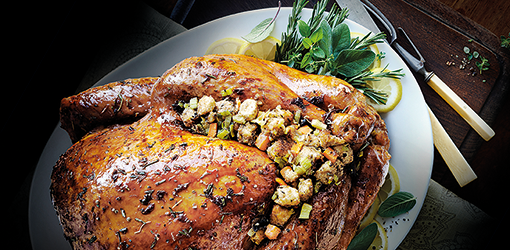 Fan Cooking
The Fan Cooking function is the only process that preserves the delicate texture of white meat and the aroma and flavour of foods cooked en papillote. Circulation heat is distributed with extremely powerful resistance, which heats beter and faster.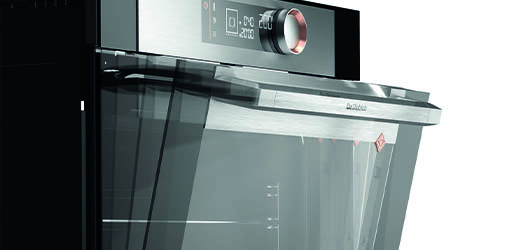 Soft Close Door
This patented system, exclusive to De Dietrich, enables the oven door to gently close itself. The ultimate comfort of soft closure.
Main Specifications
Control panel
Door
Cavity
Lighting
Pan area
Consumptions
Safety devices
Connections
Dimensions
Oven functions