Fascination
Collection
Combined Heat The top and bottom heating elements combined with the circular heating element and the fan provide a perfect heat distribution to ensure a homogeneous cooking as well as energy savings, since the preheating phase is no longer necessary Combisteam function In steam assisted cooking mode, an outside crust can be achieved whilst, at the same time, maintaining the moisture inside the dish . Perfectly suited for meat, fish. It is also ideal for bread, cakes and brioche. The Drying Function Enables with a selected temperature management to dehydrate fruit, herbs and vegetable . This function prevents the spread of bacteria and enables to conserve the minerals and vitamins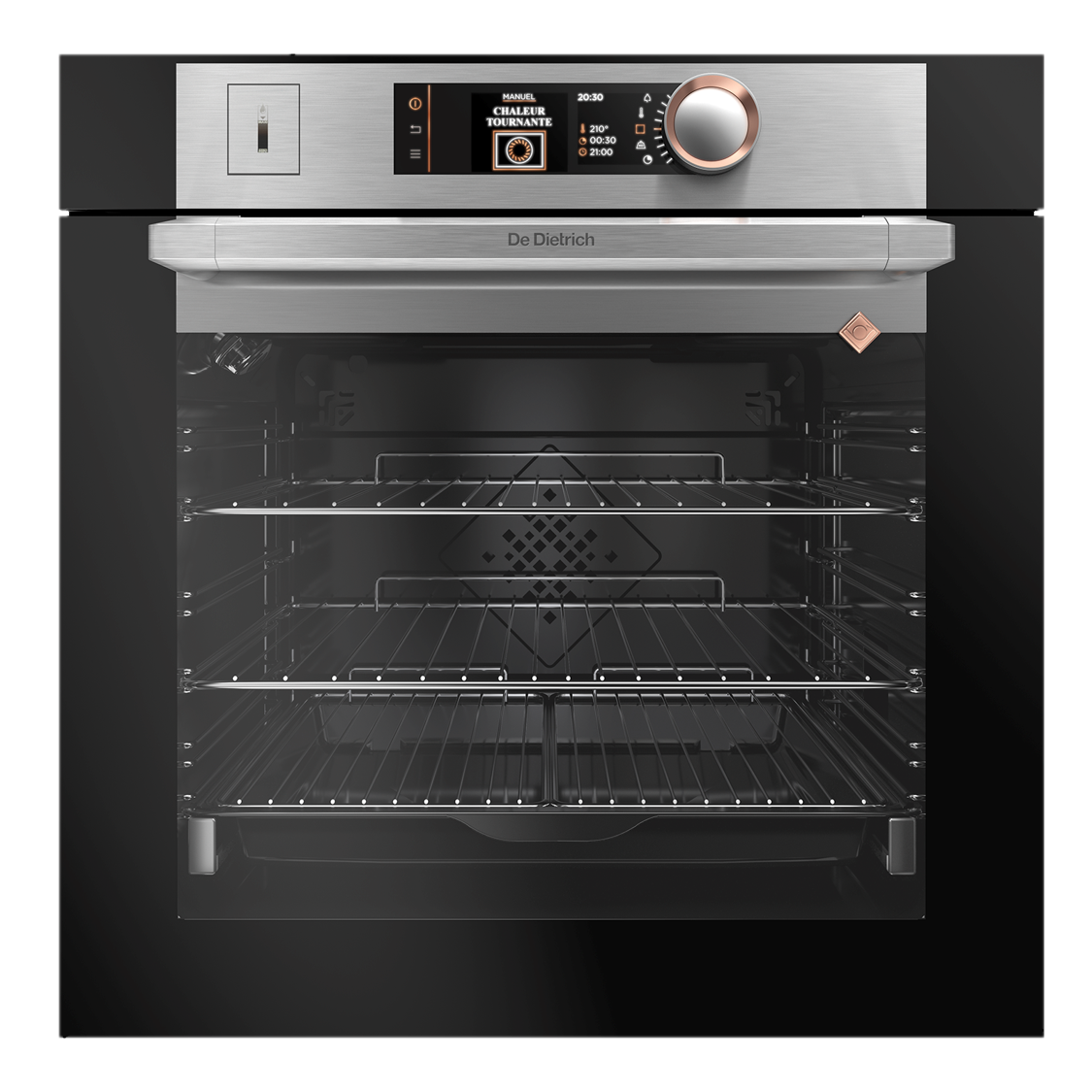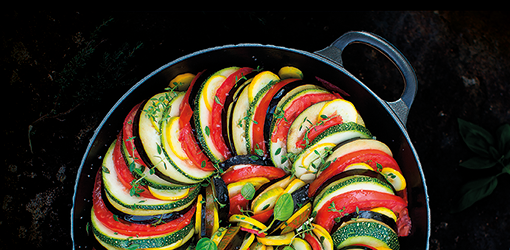 Combi Steam Oven
There are two cooking applications offered: a three-setting Expert Mode and a Cooking Guide. In Expert Mode, the oven manages all selected settings electronically. With the Cooking Guide, all you have to do is make your choice and enter the weight of the dish. The oven will automatically determine and manage all settings required.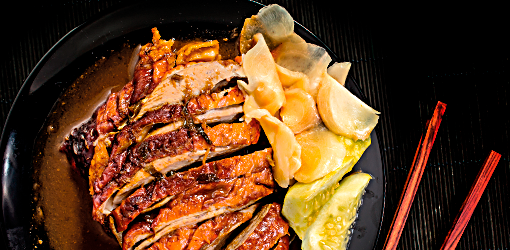 Multifunction Plus Oven
Included in the 11 highly distinctive functions offered by the Multifunction Plus is a "Bread" mode, enabling you to lay your table with soft, golden and crusty bread whenever you like.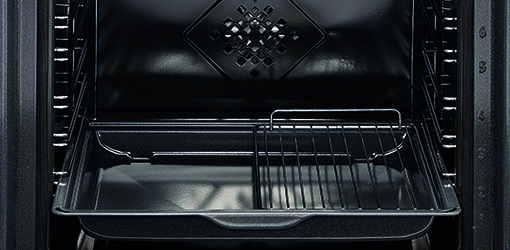 Pyrolysis Clean Mode
This Multifunction Plus oven is equipped with 3 Pyrolytic functions for made-to-measure cleaning services. The addition of a pyrolysis turbine evenly circulates air all around the cavity, guaranteeing optimal cleaning throughout. With the Pyro-Turbo function, the oven is out of action for 2h compared to 1h30 in Pyro Eco mode.
Main Specifications
Control panel
Door
Cavity
Lighting
Pan area
Consumptions
Safety devices
Connections
Dimensions
Oven functions