Fascination
Collection
De Dietrich breathes a breath of fresh air into your kitchen, ushering you towards this new way of living. Subtly integrated into the ceiling or an island unit above the hob, its large physical size is matched only by its abilities. Operated by remote control, not only does this ceiling hood illuminate your culinary creations, but also responds quickly and effortlessly to your instructions.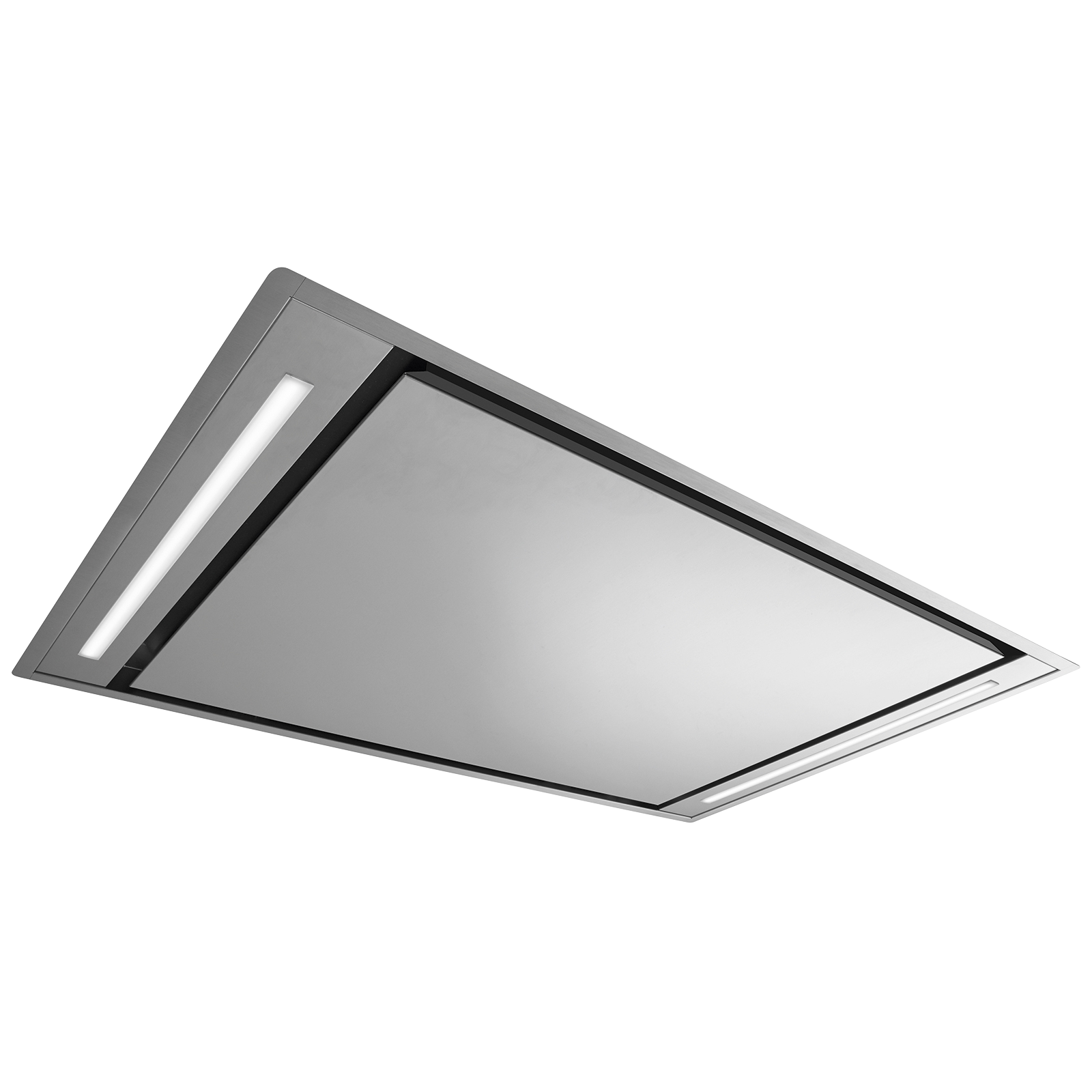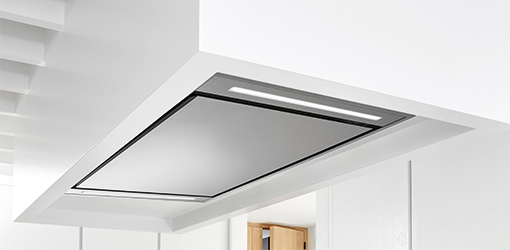 Shedding New Light on the Concept of Well-Being
The new hood blends seamlessly into the ceiling, drawing air in with both power and discretion. Its large physical size is matched by its abilities. Operated by remote control, this extractor hood also provides you with mood lighting.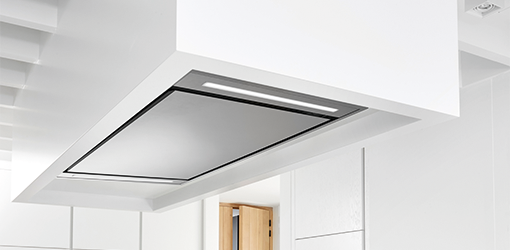 LED Lighting - The Greatest Respect for the Environment
This lighting method stands out as consuming almost 85% less electricity and lasting 20 times as long as an incandescent bulb. The system both efficiently illuminates all the pans on your hob and provides you with soft mood lighting that is ideal for over dinner.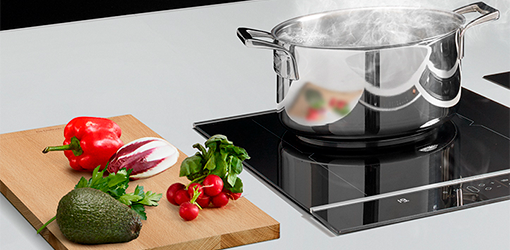 Delayed Stop Function
This system has been designed to totally eradicate any residual postcooking vapours. The hood continues to function for ten minutes after the last speed is selected, then turns itself off automatically.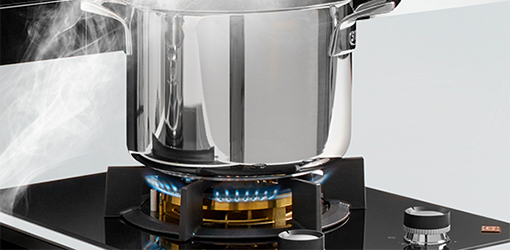 Boost Function
When selected, this feature immediately sets the hood to work at maximum extraction speed for even greater efficiency when large amounts of vapour or cooking aromas are present.
Main Specifications
Control panel
Lighting
Performances
Filtering
Dimensions
Connections