Fascination
Collection
Designed with innovation in mind, this new 65 cm gas hob will add a distinctive and much sought-after extra dimension to your kitchen. With a perfectly smooth stainless steel surface and four burners arranged in an ergonomic diamond-shaped layout, this unit sits flush with the countertop to give you the very brightest and best cooking performance.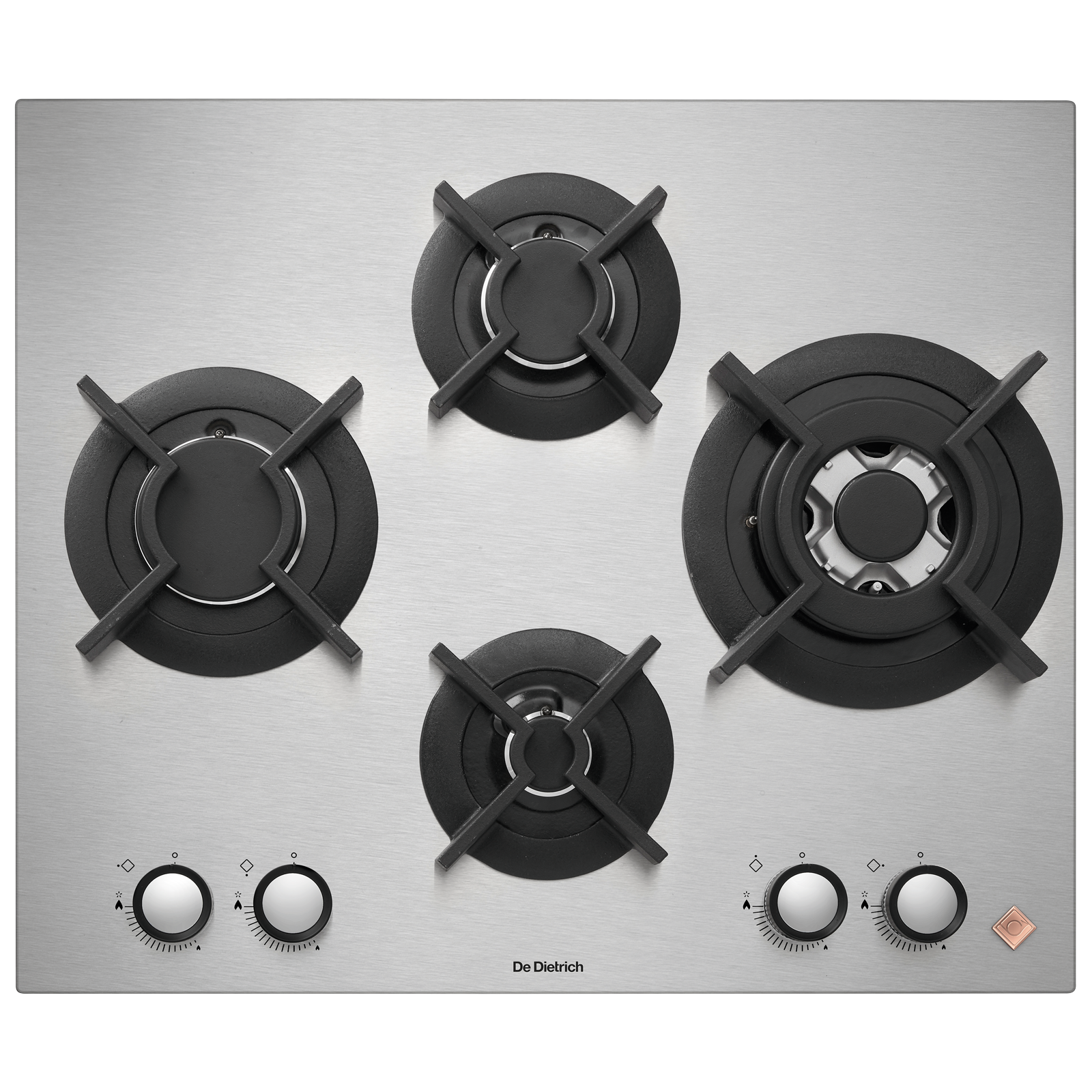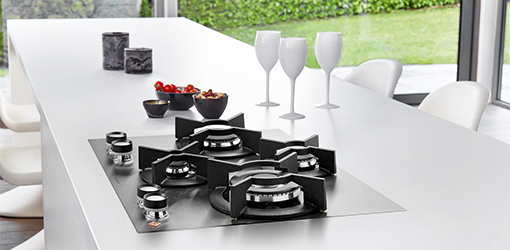 "Flat" Hob - Restyled Cooking Areas
Redesigned to provide maximum comfort and convenience during use. With 4 gas burners arranged in a diamond shape, maximum use can be made of the space, with both small and large pans easily accommodated. The perfectly flat, polished surface can be installed perfectly fl ush with the work surface.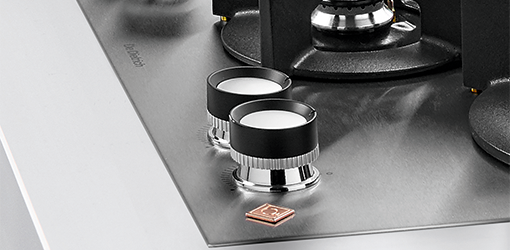 Ergonomically-Designed Knobs
All knobs have been specially designed to offer the highest levels of ease and comfort during use. Adjusting the heat of the burners is an easy and accurate process.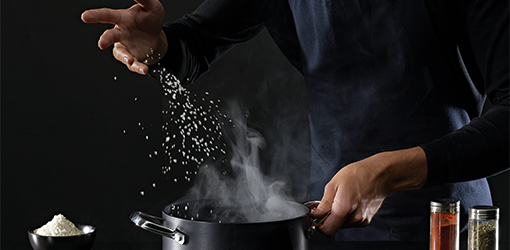 Gas Cooking in Complete Safety
A thermocouple safety system is located against each burner, which activates as soon as you touch the controller to ignite it. If necessary, this thermocouple instantly and automatically cuts off the gas supply to prevent any leakages occurring should the flame accidentally be extinguished.
Main Specifications
Cooking zones
Control panel
Electric Connections
Gas Connections
Safety devices
Dimensions