Fascination
Collection
Redesigned in a style that is both understated and decidedly contemporary, this new gas hob combines the wonderful qualities of glass and cast iron. Proudly displaying the full extent of De Dietrich's expertise in marrying tradition with modernity, this hob's reimagination of perfectly-harnessed gas energy - loved unreservedly by connoisseurs - is a joy to behold.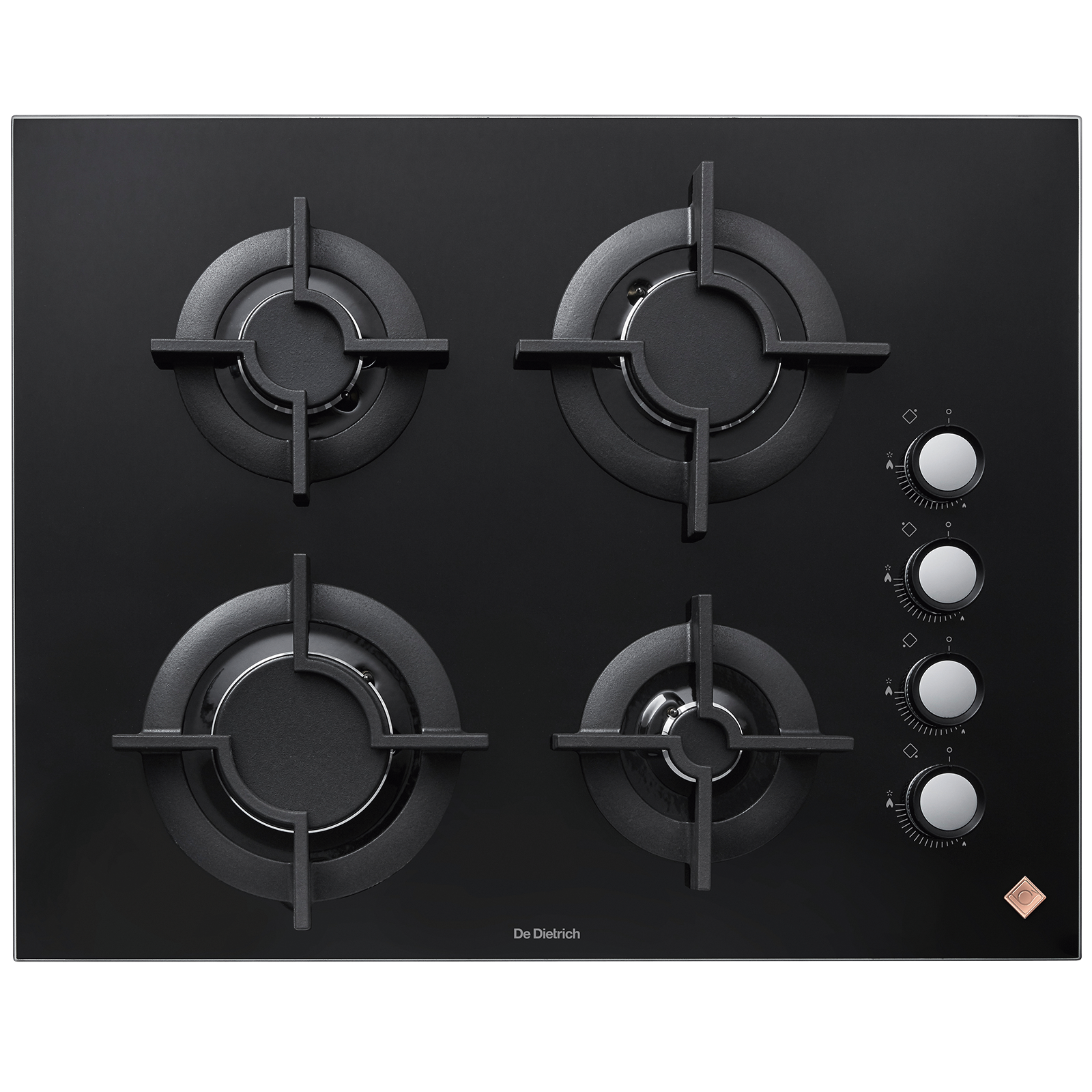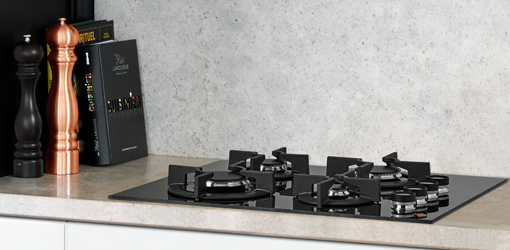 Ergonomically-Designed Knobs
All knobs have been specially designed to offer the highest levels of ease and comfort during use. Adjusting the heat of the burners is an easy and accurate process.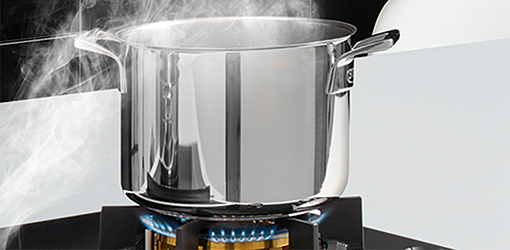 Gas Cooking in Complete Safety
A thermocouple safety system is located against each burner, which activates as soon as you touch the controller to ignite it. If necessary, this thermocouple instantly and automatically cuts off the gas supply to prevent any leakages occurring should the flame accidentally be extinguished.
Main Specifications
Cooking zones
Control panel
Electric Connections
Gas Connections
Safety devices
Dimensions