Integrated Single-door
DRS1204J
Fascination
Collection
With preserving food its number-one priority, this single-door refrigerator has an A++ rating and combines top performance with design ingenuity. LED lighting illuminates an elegant, perfectly arranged interior, and provides maximum visibility across all storage levels.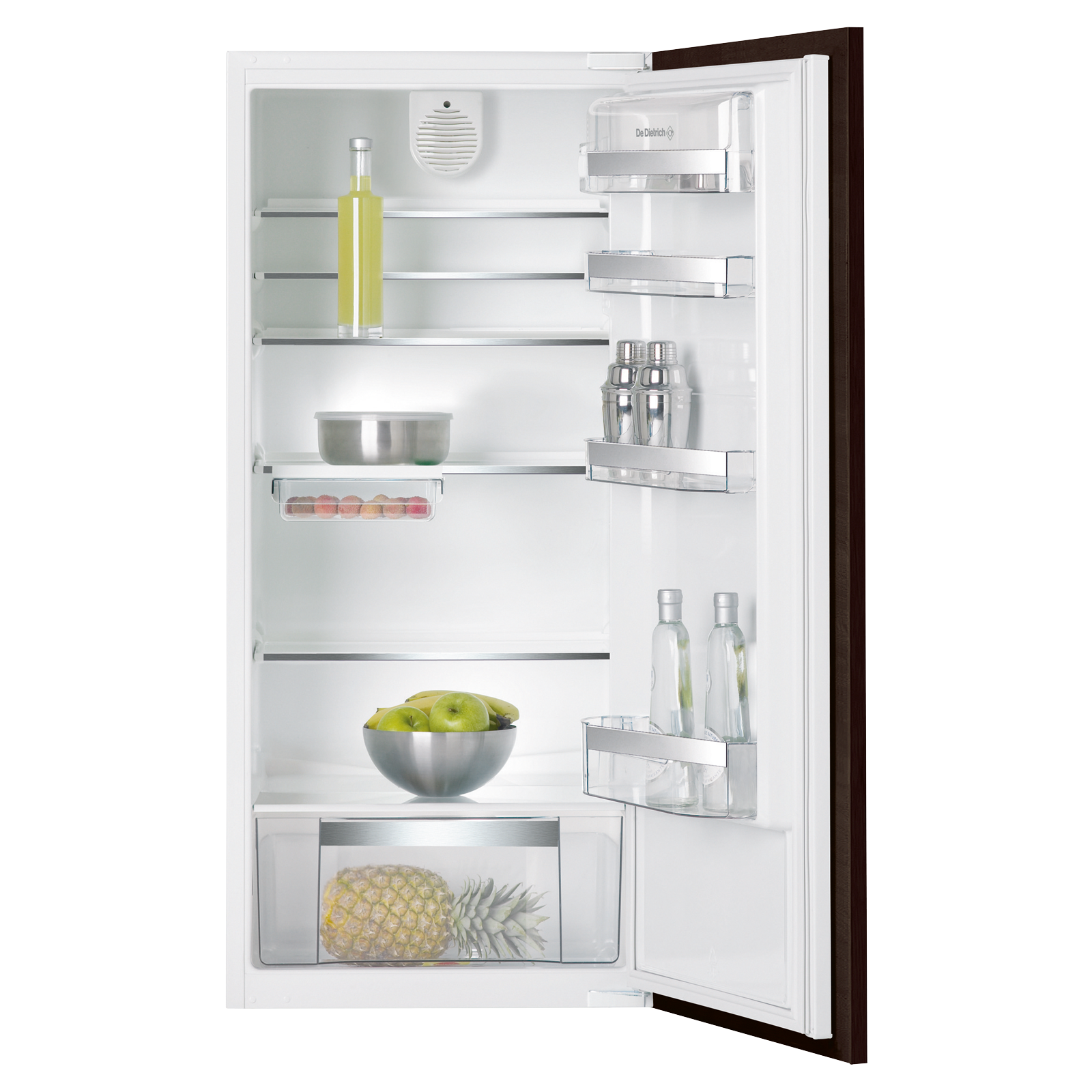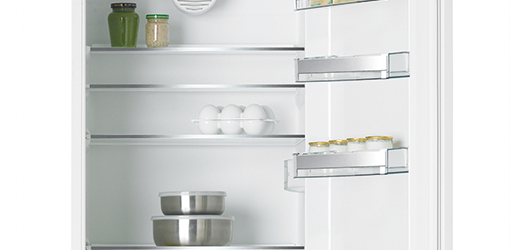 A++ Rated Cooling Systems, Guaranteeing Minimal Energy Consumption
This fridge-freezer in the De Dietrich Cooling Collection are extremely energy effi cient, as recognised by their A++ rating.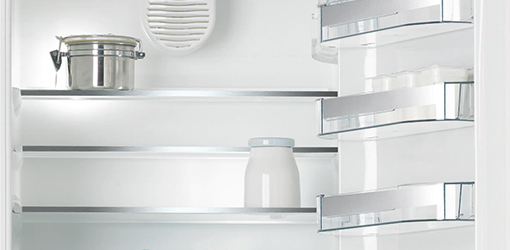 Cold Air Circulation: Guaranteeing Optimum Preservation
The ventilation system provided with this De Dietrich fridge constantly circulates cool air, ensuring an even temperature throughout. Thanks to this system, all dishes are kept in optimum conditions, regardless of the level they are stored on.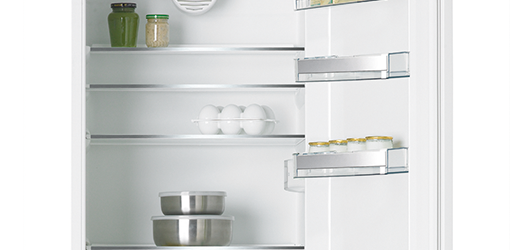 Lighting LED
All products in the integrated Collection off er LED lighting to ensure optimum visibility into the fridge space.
Main Specifications
Fridge
Dimensions
Connections
Consumptions & Performances