Integrated Single-door
DRS1332J
Fascination
Collection
The sole purpose of this single-door refrigerator is to ensure that fresh food stays fresh! The layout of this exceptional 325-litre multi-purpose space is perfectly suited to large families, combining attention to stylistic details with an inherently practical design.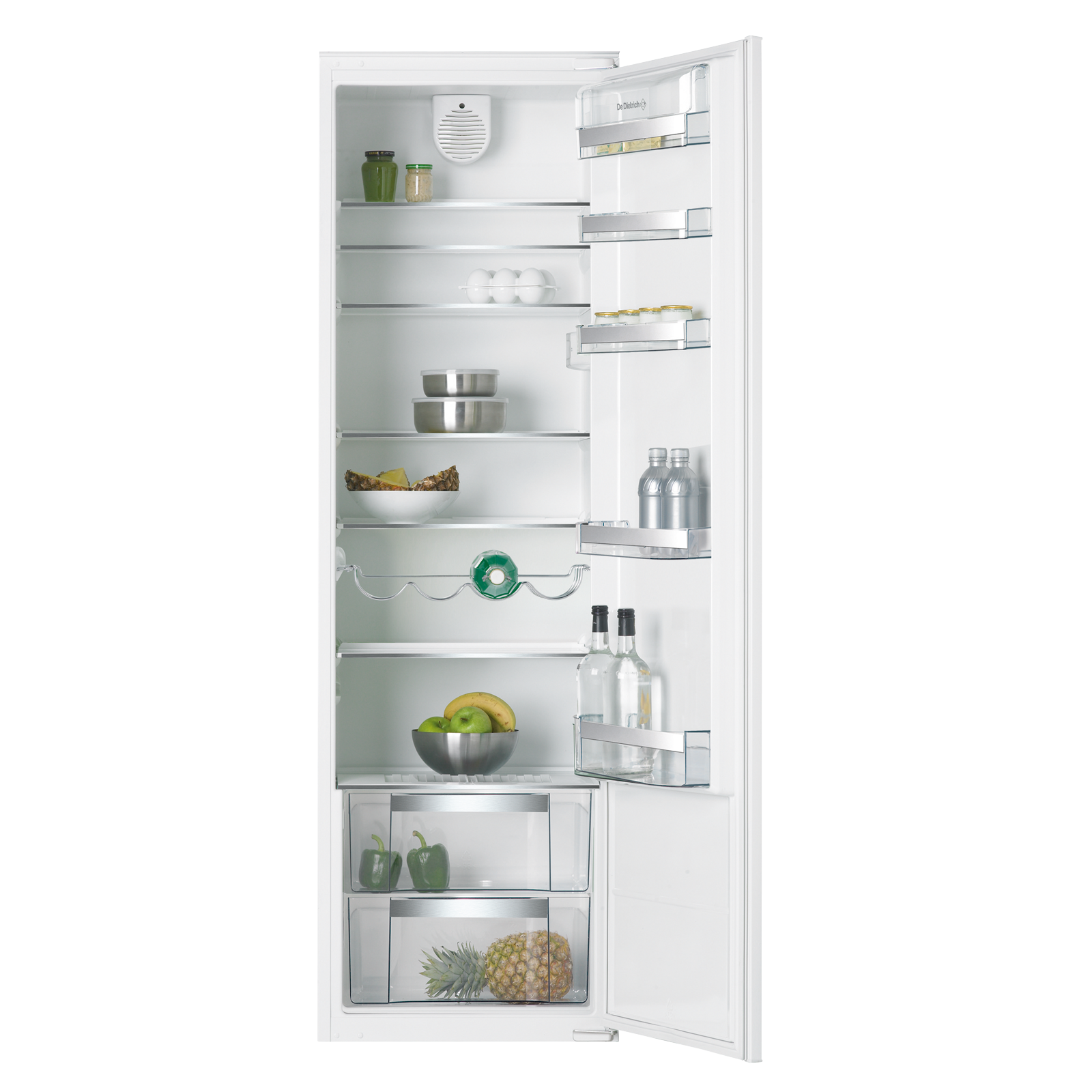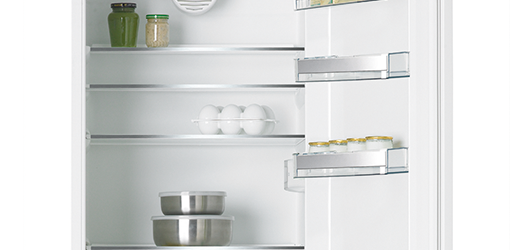 Cold Air Circulation: Guaranteeing Optimum Preservation
The ventilation system provided with this De Dietrich fridge constantly circulates cool air, ensuring an even temperature throughout. Thanks to this system, all dishes are kept in optimum conditions, regardless of the level they are stored on.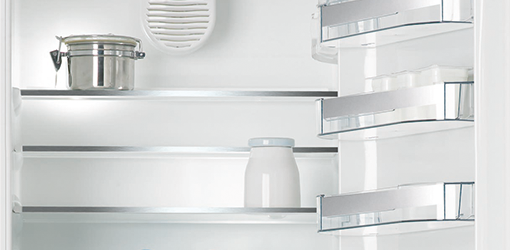 Lighting LED
All products in the integrated Collection off er LED lighting to ensure optimum visibility into the fridge space.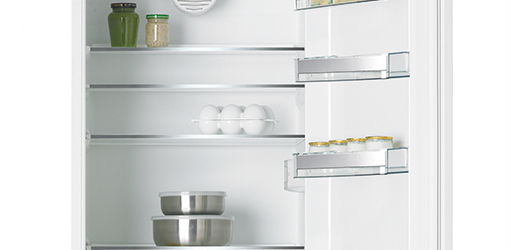 Functional and Fully-Equipped Interior
Glass shelving provides a touch of class: it is completely stable and satisfi es all hygiene requirements. Equipped with numerous chrome-fi nished balconies, the fridge door off ers a highly versatile space for storing anything from condiment bottles to gourmet products or jars of jam.
Main Specifications
Fridge
Dimensions
Connections
Consumptions & Performances