Fascination
Collection
Installed in place of a wall cabinet, a decorative door is supplied for the front of this retractable extractor hood which, when lifted, provides easy access to all controls, activates suction and turns on the halogen lighting system. Its powerful twin-turbine motor gives it maximum suction efficiency which, thanks to the dedicated Boost function, can be reached instantaneously.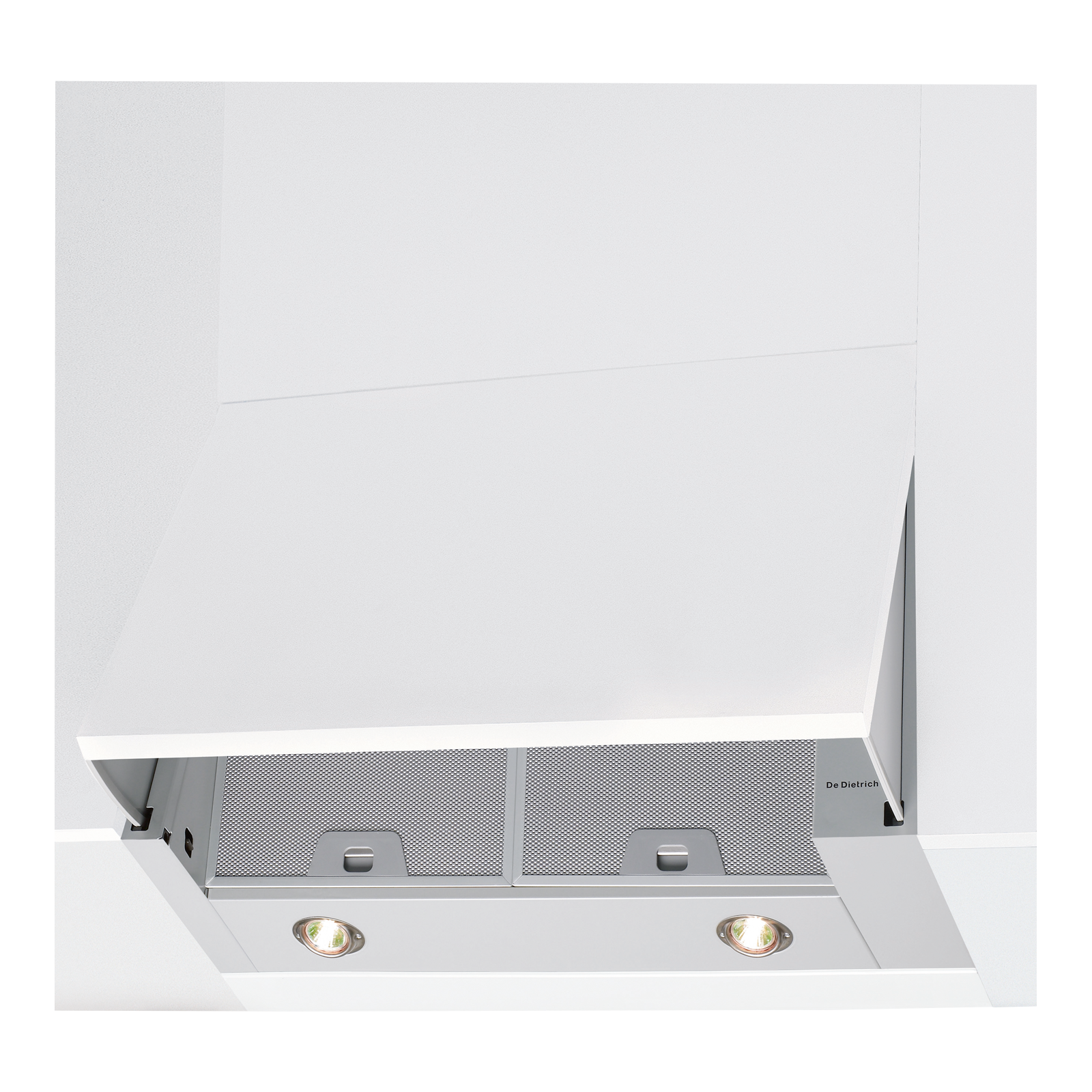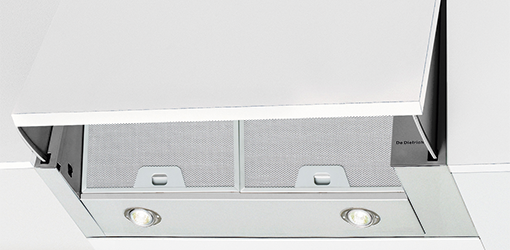 The Utmost Discretion
This retractable hood is installed in place of a wall cabinet above the hob. It is fronted with a decorative door that is matched to other kitchen units and provides easy access to all electronic controls for turning on the extractor or activating the lights when opened.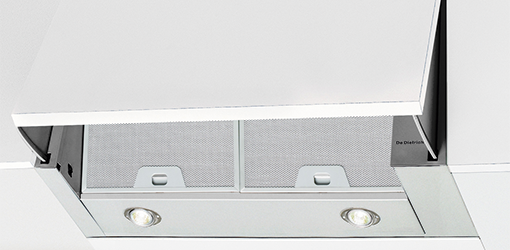 Saturation Indicator for Grease and Carbon Filters
In order to ensure the hood works at maximum effi ciency, we recommend that grease fi lters are cleaned and the carbon fi lter is changed regularly. This warning light illuminates when grease has built up on the fi lters and they need cleaning or replacing.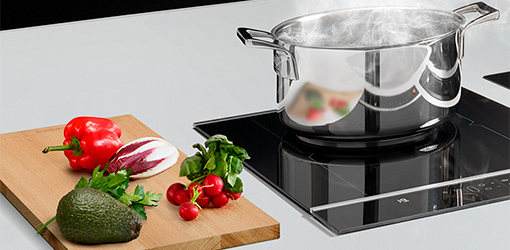 Delayed Stop Function
This system has been designed to totally eradicate any residual postcooking vapours. The hood continues to function for ten minutes after the last speed is selected, then turns itself off automatically.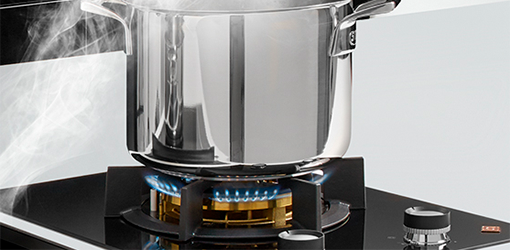 Boost Function
When selected, this feature immediately sets the hood to work at maximum extraction speed for even greater efficiency when large amounts of vapour or cooking aromas are present.
Main Specifications
Control panel
Lighting
Performances
Filtering
Dimensions
Connections